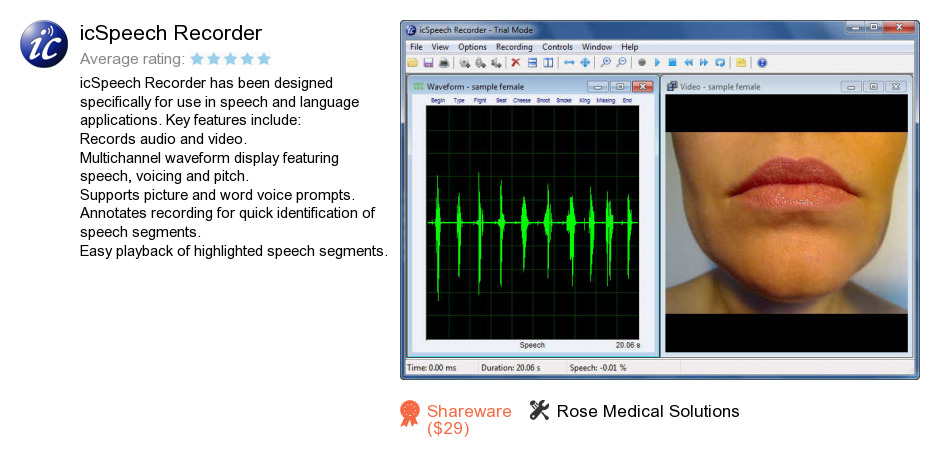 Review
IcSpeech Recorder is a product developed by Rose Medical Solutions. We know of versions 1.4, 1.1, 1.0. Version 1.4.1 is available for free download at our site. IcSpeech Recorder installation package has a size of 8,400,578 bytes. Rose Medical Solutions also publishes IcSpeech and IcSpeech Analyzer.
As Rose Medical Solutions says: icSpeech Recorder is a program that helps you make perfect...
more
Links
IcSpeech
- icSpeech is one of the most comprehensive, yet affordable...
IcSpeech Analyzer
- icSpeech Analyzer is a program that uses the clinically...
Related software collections