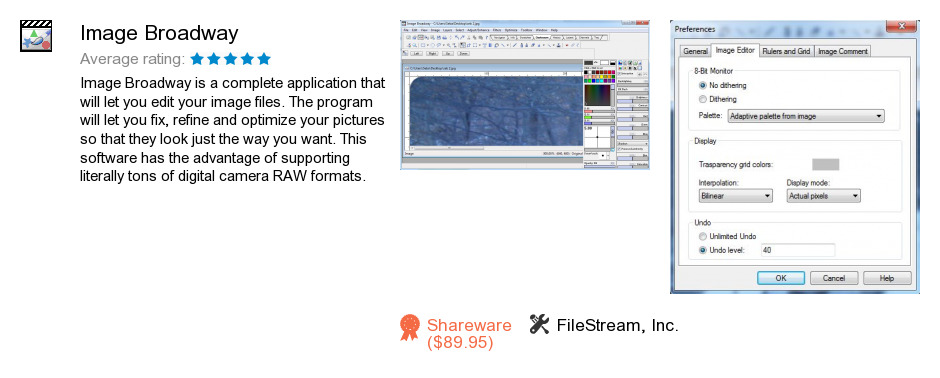 Review
Image Broadway is a product developed by FileStream, Inc.. We know of versions 6.3, 6.1, 6.0, 5.3, 5.1, 5.0, 4.5, 4.2, 4.1. Version 6.3 is downloadable at our site. Image Broadway installation file has a size of 61,501,954 bytes. It works with the following extensions: bmp, jpg, dib, tga, pcd, pcx. FileStream, Inc. also publishes TurboZIP and WinSettings.
As FileStream, Inc. says: Image Broadway is a sophisticated yet easy-to-use image and...
more
Links
TurboZIP
- TurboZip is a file compression application that includes...
WinSettings
- WinSettings combines a series of useful system maintenance...
Related software collections