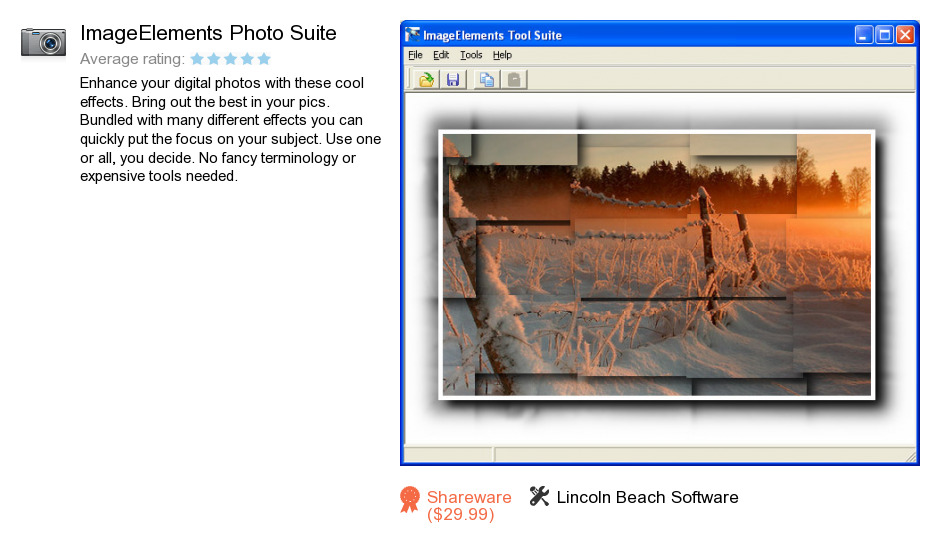 Review
ImageElements Photo Suite is a software program developed by Lincoln Beach Software. We know of version 1.6. Version 1.6 is available for download at our site. ImageElements Photo Suite installation file has a size of 10,486,595 bytes. Lincoln Beach Software also publishes Life Poster Maker and Startup Guru.
As Lincoln Beach Software says: Enhance your digital photos with these cool effects...
more
Links
Life Poster Maker
- Create posters from your digital photos! Show off your...
Startup Guru
- Startup Guru is one of the best startup managers I have...
Related software collections