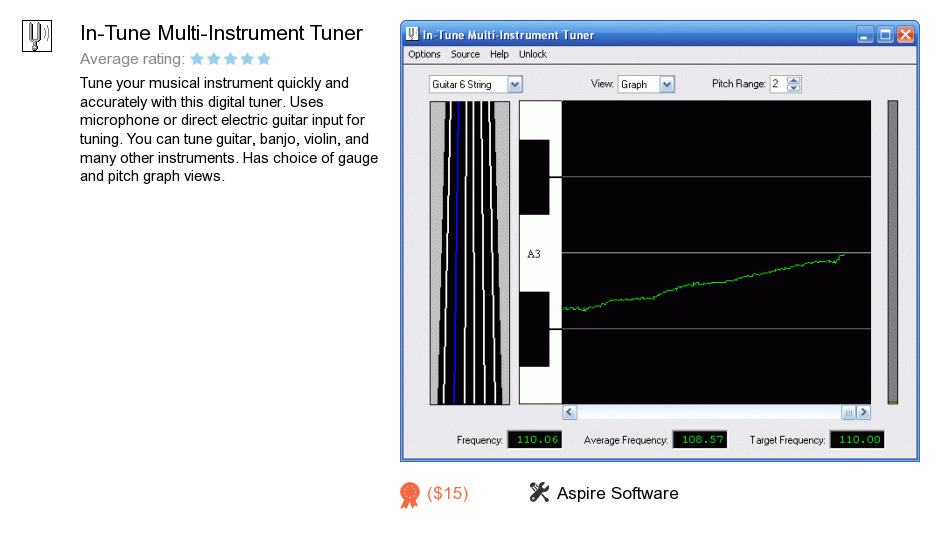 Review
In-Tune Multi-Instrument Tuner is a product developed by Aspire Software. We know of versions 1.9, 1.6. Version 1.97 is downloadable at our site. Aspire Software also publishes Note Attack and Music MasterWorks.
As Aspire Software says: Tune your musical instrument quickly and accurately with...
more
Links
Note Attack
- Learn to read sheet music with this free educational video...
Music MasterWorks
- Music MasterWorks is a powerful music editing software that...
Related software collections