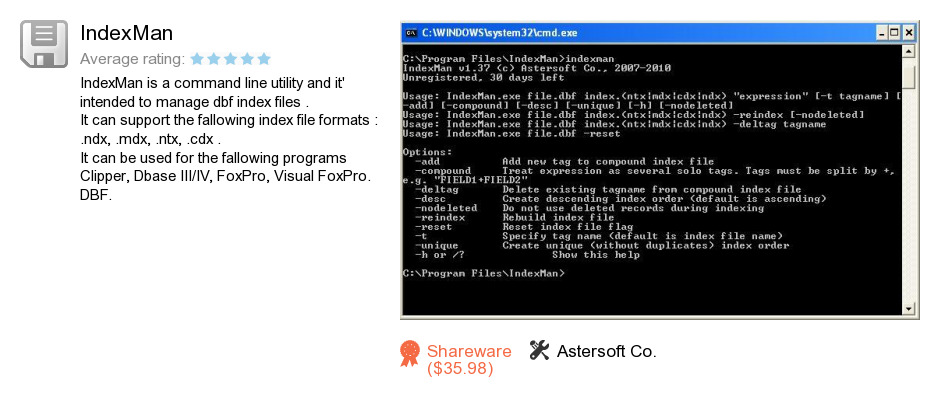 Review
IndexMan is an application developed by Astersoft Co.. We know of versions 1.5, 1.3. Version 1.5 is available for free download at our site. IndexMan distributive has a size of 1,461,578 bytes. Astersoft Co. also publishes DBF Sync and GeneralKB.
As Astersoft Co. says: IndexMan is a command line utility and it's intended to...
more
Links
DBF Sync
- Do you need to regularly update or synchronize DBF files...
GeneralKB
- GeneralKB (formerly General Knowledge Base) is a versatile...
Related software collections