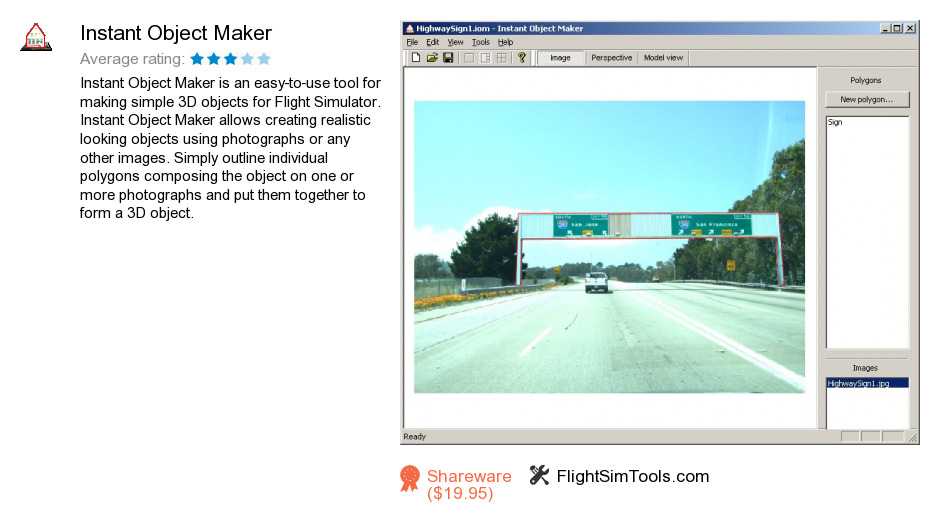 Review
Instant Object Maker is a product developed by FlightSimTools.com. We know of version 1.0. Version 1.0.2 is downloadable at our site. Instant Object Maker installation file has a size of 6,635,579 bytes. FlightSimTools.com also publishes Addon Converter X and Texture Doctor.
As FlightSimTools.com says: Instant Object Maker is an easy-to-use tool for making...
more
Links
Addon Converter X
- Addon Converter X is a plugin for FSX that makes many...
Texture Doctor
- Texture Doctor is an easy to use program for inspecting...
Related software collections