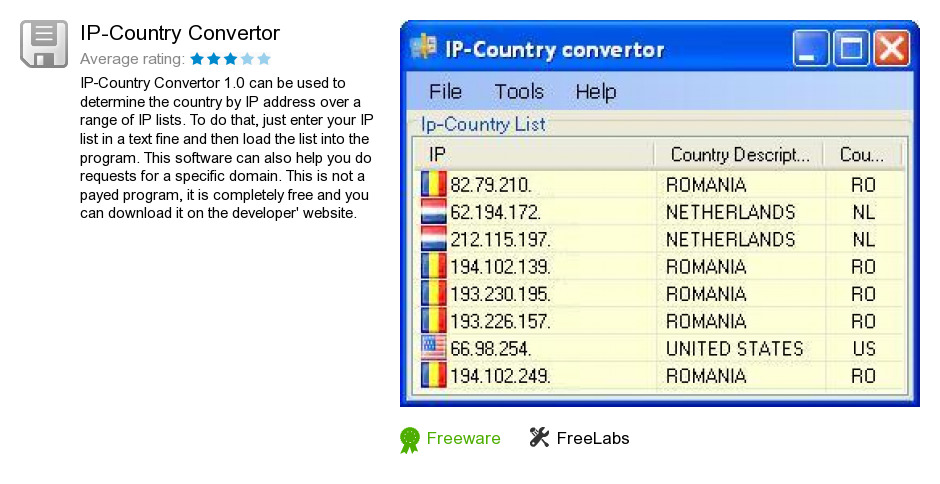 Review
IP-Country Convertor is a product developed by FreeLabs. We know of version 1.0. Version 1.0 is available for download at our site. IP-Country Convertor package has a size of 509,234 bytes. FreeLabs also publishes Simple Calendar.
As FreeLabs says: IP-Country Convertor 1.0 can be used to determine the...
more
Links
Simple Calendar
- Each computer user usually forms his own set of small...
Related software collections