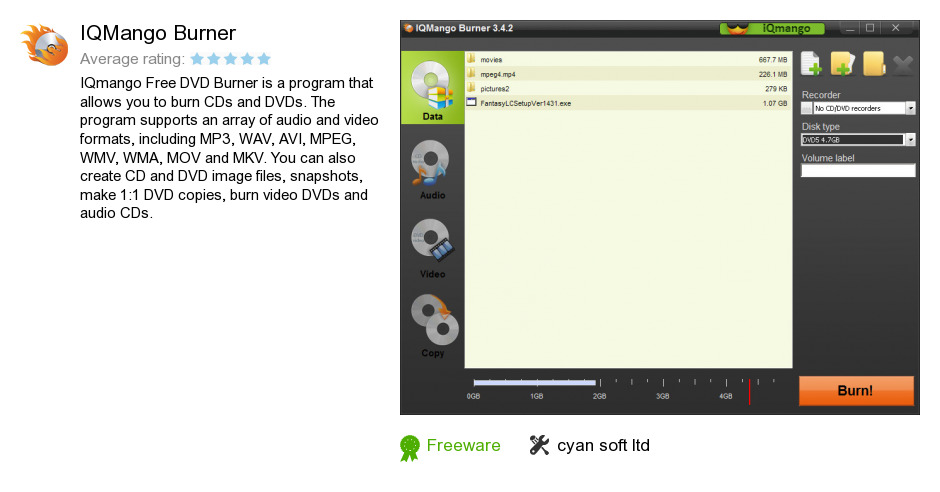 Review
IQMango Burner is a program developed by cyan soft ltd. We know of versions 4.5, 4.4, 3.4. Version 4.5.4 is available for download at our site. IQMango Burner distributive has a size of 1,074,218 bytes. Cyan soft ltd also publishes SoundTaxi and 3D Video Converter.
As cyan soft ltd says: IQmango Free DVD Burner is a program that enables you to...
more
Links
SoundTaxi
- SoundTaxi is a program that allows you to easily convert...
3D Video Converter
- Briefly, 3D Video Converter is a handy utility that will...
Related software collections