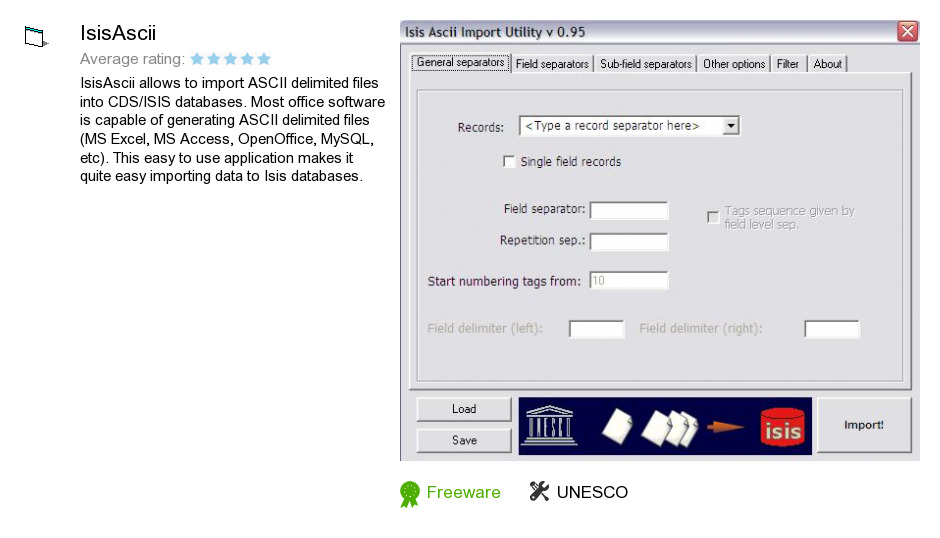 Review
IsisAscii is a software product developed by UNESCO. We know of version 0.9. Version 0.95 is available for download at our site. IsisAscii installation package has a size of 1,351,575 bytes. UNESCO also publishes Fast Car.
As UNESCO says: IsisAscii allows to import ASCII delimited files into...
more
Links
Fast Car
- Fast Car: Travelling Safely around the World is a racing...
Related software collections