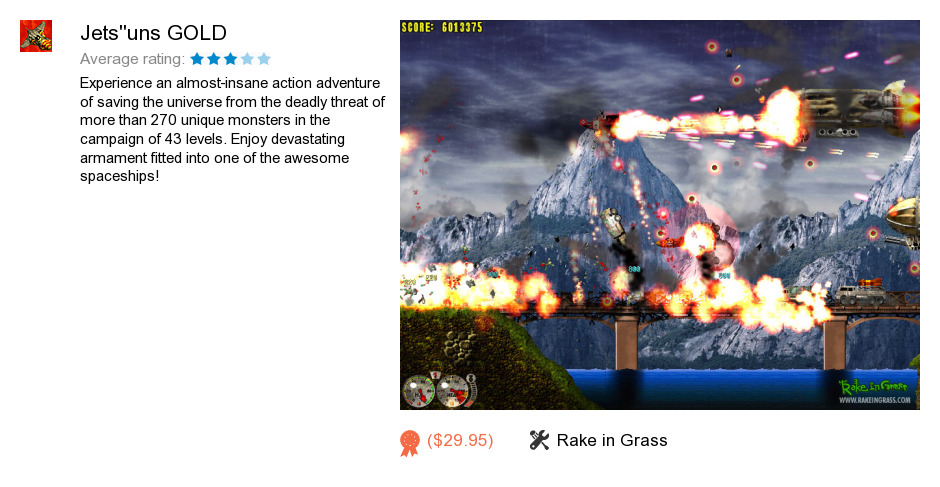 Review
Jets'n'Guns GOLD is an application developed by Rake in Grass. We know of version 1.2. Version 1.222 is available for download at our site. Jets'n'Guns GOLD distributive has a size of 18,593,451 bytes. Rake in Grass also publishes Styrateg and Troll.
As Rake in Grass says: Jets'n'Guns GOLD is a heavy piece of ground shaking rock...
more
Links
Styrateg
- Styrateg 1.1 is a strategy game that is set in medieval...
Troll
- Fantasy arcanoid clone game with hi-color graphic, efects...
Related software collections