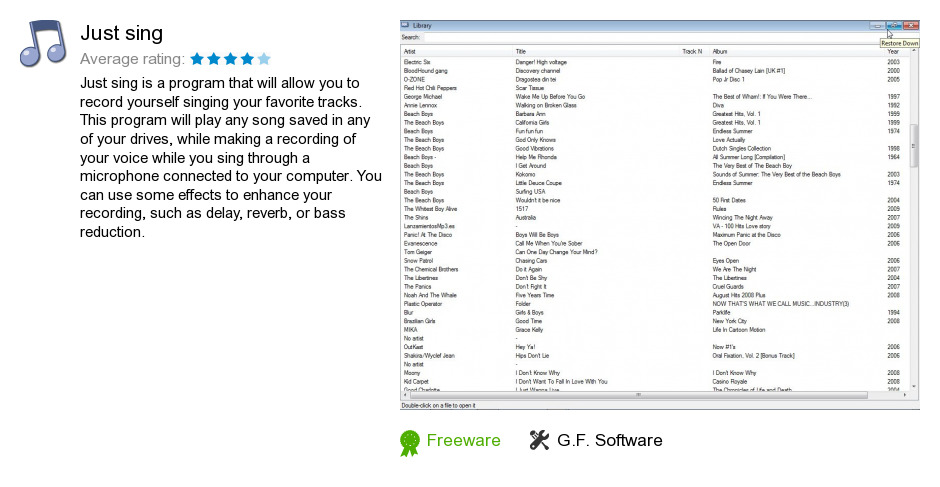 Review
Just sing is a product developed by G.F. Software. We know of version 1.0. Version 1.0.1 is downloadable at our site. Just sing distributive has a size of 881,768 bytes. G.F. Software also publishes AGuitar Pro.
As G.F. Software says: If you want to sing, this is the software for you ! "Just...
more
Links
AGuitar Pro
- aGuitar Pro is a software utility for those who wants to...
Related software collections