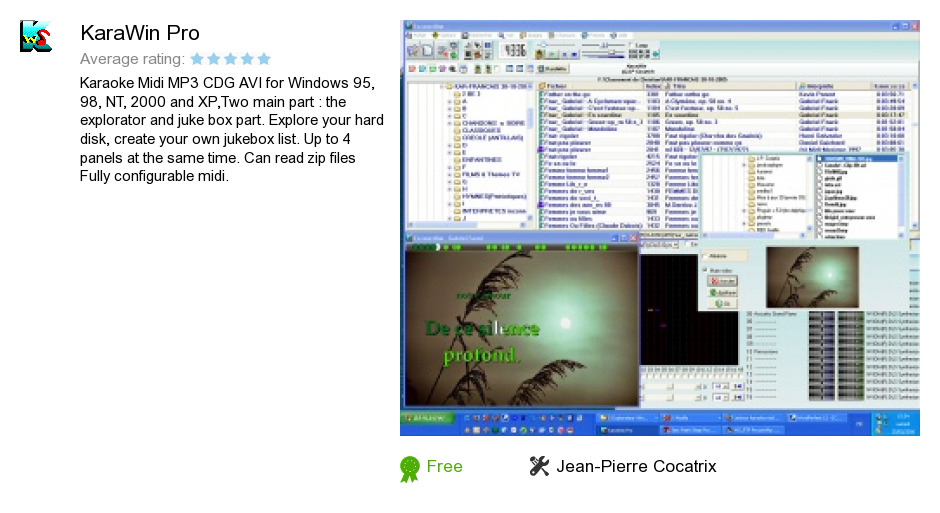 Review
KaraWin Pro is a program developed by Jean-Pierre Cocatrix. We know of versions 3.9, 3.4, 3.1, 2.1, 2.0, 1.0. Version 3.10.0.0 is available for free download at our site. KaraWin Pro installation file has a size of 3,905,600 bytes. Jean-Pierre Cocatrix also publishes KaraWin.
As Jean-Pierre Cocatrix says: KaraWin Pro is a Karaoke Midi and MP3, KOK, ID3V2, CDG...
more
Links
KaraWin
- KaraWin.Midi karaoke player and MP3 player. Explorer...
Related software collections