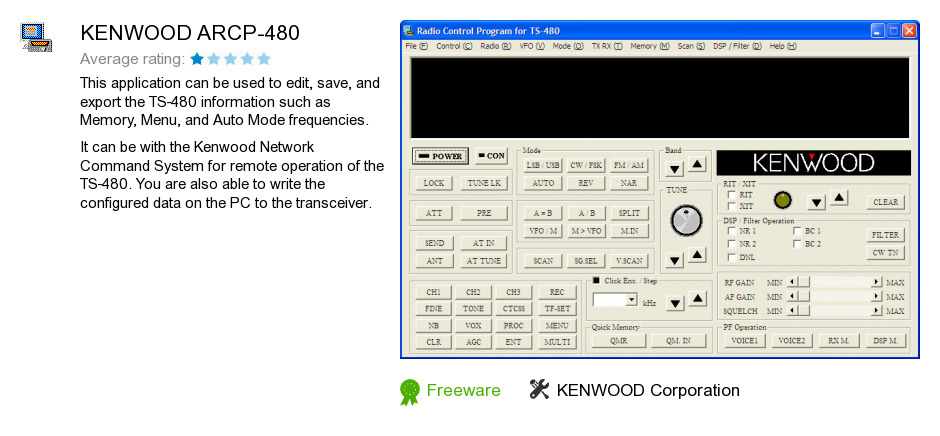 Review
KENWOOD ARCP-480 is a software program developed by KENWOOD Corporation. We know of versions 1.1, 1.0. Version 1.10 is available for free download at our site. KENWOOD ARCP-480 installation file has a size of 13,152,405 bytes. KENWOOD Corporation also publishes ARCP-590 and ARUA-10.
As KENWOOD Corporation says: This application can be used to edit, save, and export the...
more
Links
ARCP-590
- ARCP-590 is a free program that enables you to configure...
ARUA-10
- ARUA-10 is the software used to connect TS-990S, TS-590SG...
Related software collections