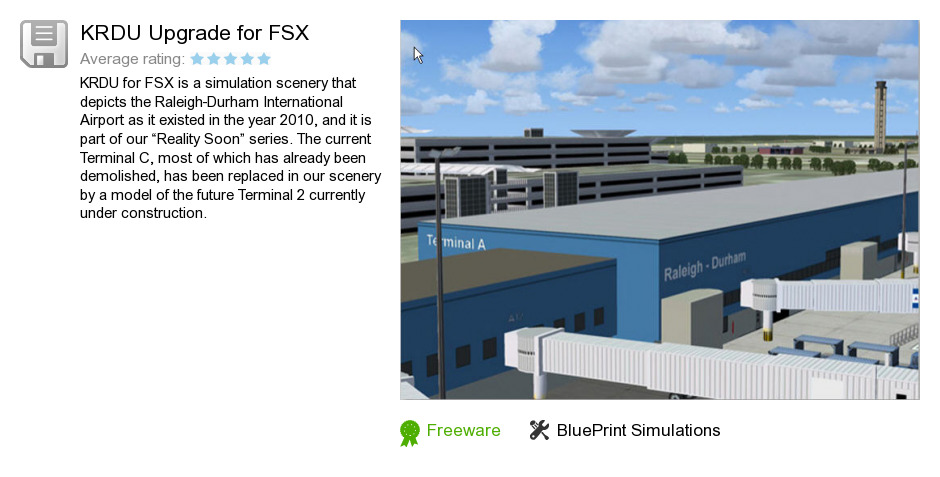 Review
KRDU Upgrade for FSX is a software product developed by BluePrint Simulations. We know of versions 2.3, 2.1. Version 2.3.2 is available for free download at our site. KRDU Upgrade for FSX installation file has a size of 146,200,568 bytes. BluePrint Simulations also publishes SPIM for FS9 and KCLE Upgrade for FS9.
As BluePrint Simulations says: KRDU for FSX is a simulation scenery that depicts the...
more
Links
SPIM for FS9
- The scenery is part of a package also including SKBO...
KCLE Upgrade for FS9
- Special attention has been paid to the precise location of...
Related software collections