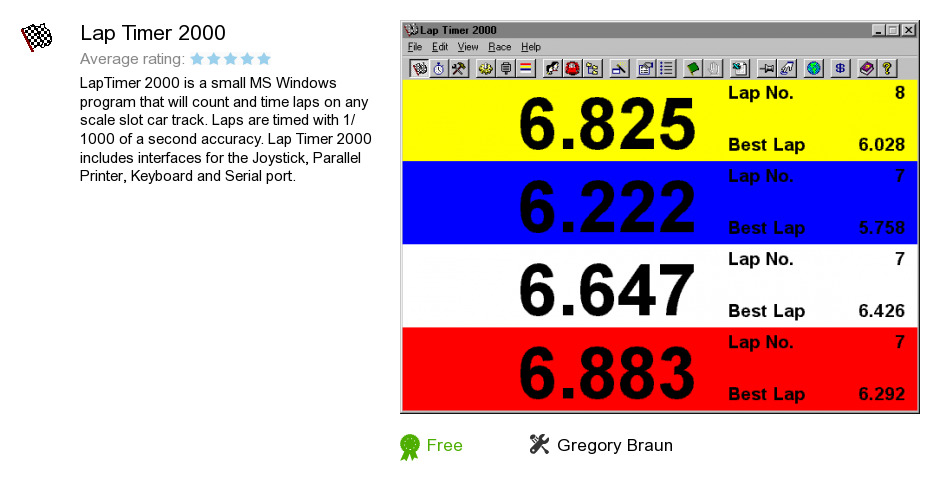 Review
Lap Timer 2000 is a software product developed by Gregory Braun. We know of versions 6.3, 6.1. Version 6.3 is available for download at our site. Lap Timer 2000 package has a size of 661,636 bytes. Gregory Braun also publishes BlowFish and CardBase.
As Gregory Braun says: LapTimer 2000 is a small MS Windows program that will count...
more
Links
BlowFish
- BlowFish is an easy-to-use program to encrypt files. You...
CardBase
- CardBase is a small, easy-to-use, address book and phone...
Related software collections