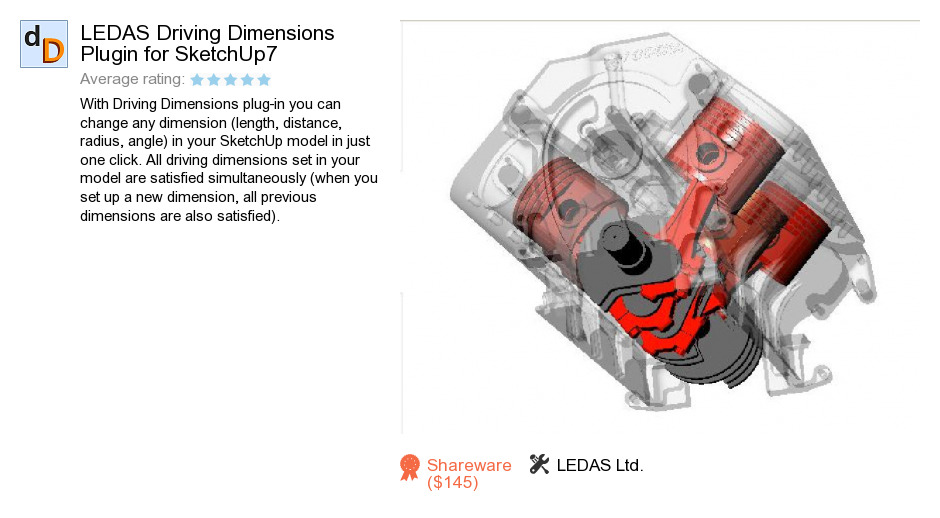 Review
LEDAS Driving Dimensions Plugin for SketchUp7 is a program developed by LEDAS Ltd.. We know of versions 1.3, 1.2, 1.1, 1.0, 0.4. Version 1.3 is available for download at our site. LEDAS Ltd. also publishes LEDAS RhinoWorks.
As LEDAS Ltd. says: Driving Dimensions is a plug-in for Google SketchUp that...
more
Links
LEDAS RhinoWorks
- RhinoWorks is a plug-in that brings constraint-based...
Related software collections