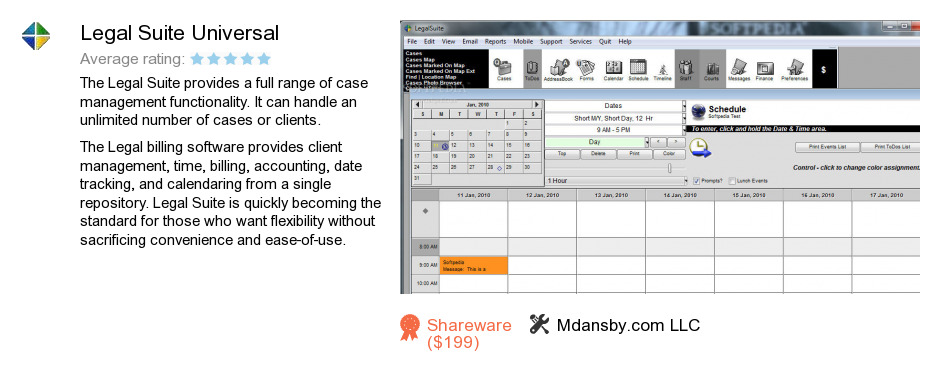 Review
Legal Suite Universal is a software product developed by Mdansby.com LLC. We know of version 1.0. Version 1.0 is available for download at our site. Legal Suite Universal package has a size of 171,730,602 bytes. Mdansby.com LLC also publishes Recovery Report.
As Mdansby.com LLC says: The Legal Suite provides a full range of case management...
more
Links
Recovery Report
- The Recovery Report provides a full range of Debt Recovery...
Related software collections