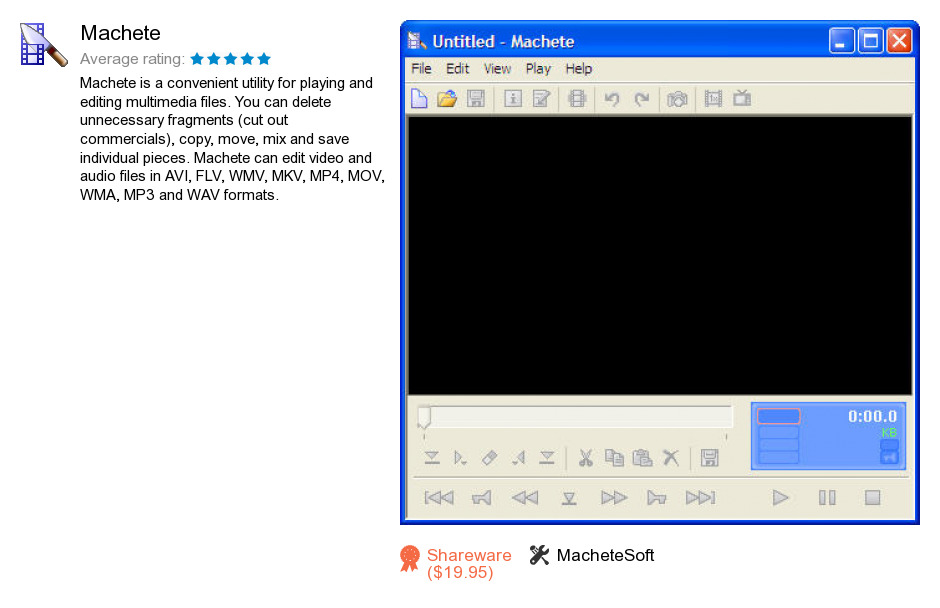 Review
Machete is a software program developed by MacheteSoft. We know of versions 4.4, 4.2, 4.1, 4.0, 3.8, 3.7, 3.6, 3.5, 3.4, 3.3. Version 4.4.22 is downloadable at our site. Machete package has a size of 3,905,842 bytes. MacheteSoft also publishes Machete Lite.
As MacheteSoft says: Machete is a convenient utility for playing and editing...
more
Links
Machete Lite
- Machete Light is a free version of the hybrid media...