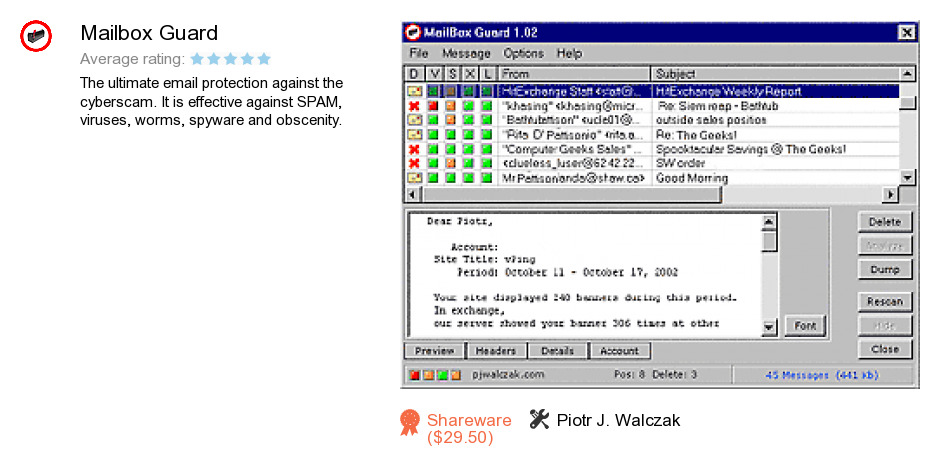 Review
Mailbox Guard is a software program developed by Piotr J. Walczak. We know of version 1.7. Version 1.72.1722 is downloadable at our site. Mailbox Guard installation package has a size of 521,756 bytes. Piotr J. Walczak also publishes StartPage Guard and Math Ninja.
As Piotr J. Walczak says: The ultimate tool which lets you fight the cyberscam...
more
Links
StartPage Guard
- StartPage Guard (SPG) is a great security program that...
Math Ninja
- Math Ninja allows people of any age to practice and learn...
Related software collections