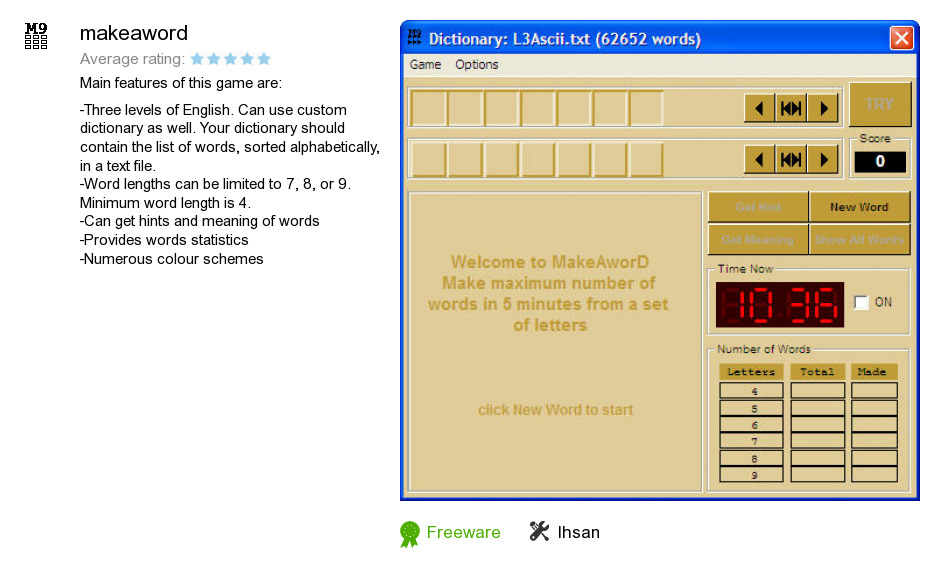 Review
Makeaword is an application developed by Ihsan. We know of version 1.0. Version 1.0 is available for free download at our site. Makeaword installation package has a size of 736,113 bytes. Ihsan also publishes Wordstairs and Fit9with6.
As Ihsan says: In this word game you try to make words from a set of 7-9...
more
Links
Wordstairs
- Fit a set of 5,4 and 3 letter words in a given grid of 15...
Fit9with6
- Place nine letters in a 3x3 grid to make 6 valid words...