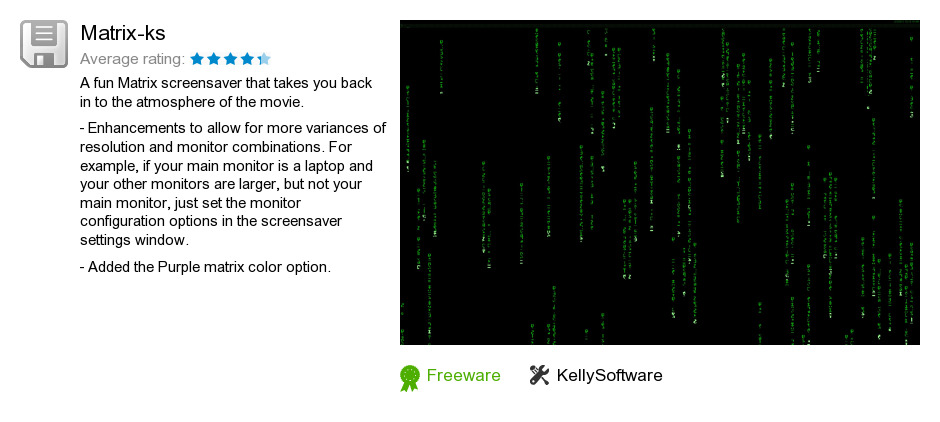 Review
Matrix-ks is an application developed by KellySoftware. We know of versions 3.6, 3.4, 3.2, 2.3. Version 3.6 is downloadable at our site. Matrix-ks installation file has a size of 1,718,311 bytes. KellySoftware also publishes Rename4u and GMail2.
As KellySoftware says: - Includes automatic support for 1-5 (and more) monitor...
more
Links
Rename4u
- Rename4u is a simple application that allows you to tackle...
GMail2
- It allows you to maintain your own e-mail lists and send...
Related software collections