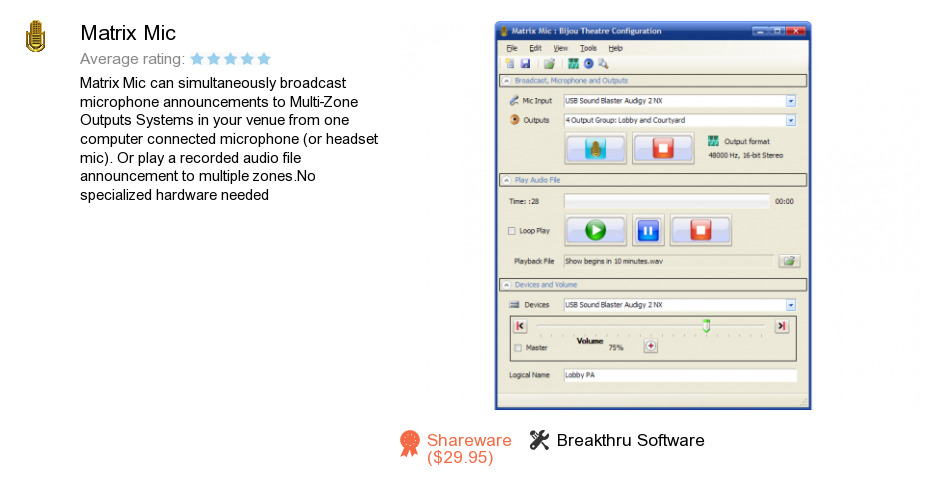 Review
Matrix Mic is a software product developed by Breakthru Software. We know of versions 1.7, 1.5, 1.4, 1.2, 1.0. Version 1.7.0 is available for free download at our site. Matrix Mic package has a size of 1,715,506 bytes. Breakthru Software also publishes Tempo Game Clock.
As Breakthru Software says: Matrix Mic & Player is a program that allows you to use any...
more
Links
Tempo Game Clock
- Tempo Game Clock is a multiplayer game clock and game...
Related software collections