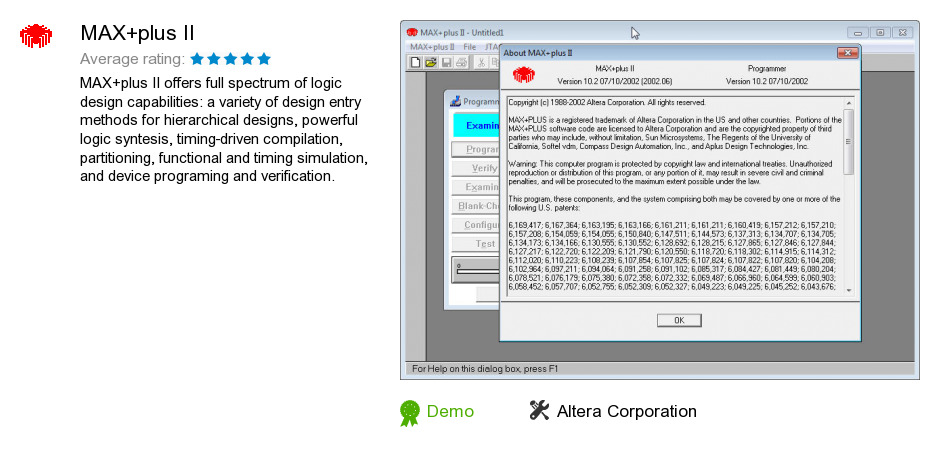 Review
MAX+plus II is a software program developed by Altera Corporation. We know of versions 10.2, 10.1, 10.0, 9.3. Version 10.2 is downloadable at our site. MAX+plus II installation file has a size of 52,978,183 bytes. Altera Corporation also publishes Quartus II and Quartus II Programmer.
As Altera Corporation says: MAX plus II offers full spectrum of logic design...
more
Links
Quartus II
- Quartus® II software is number one in performance and...
Quartus II Programmer
- Quartus II Programmer is a program that enables you to add...
Related software collections