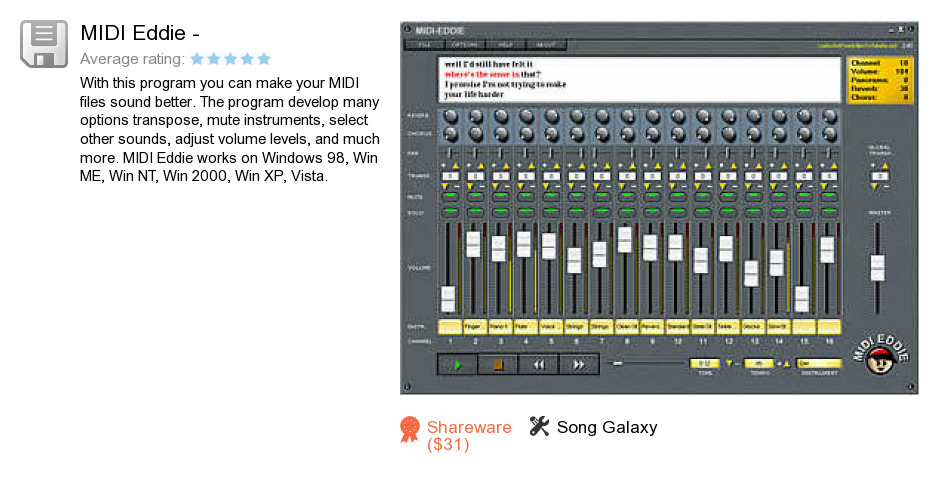 Review
MIDI Eddie - is a program developed by Song Galaxy. We know of versions 1.4, 1.2. Version 1.4.1.1400 is available for free download at our site. MIDI Eddie - distributive has a size of 3,264,993 bytes. Song Galaxy also publishes MP3 Key Changer and Multi Tracker.
As Song Galaxy says: With Midi Eddie you can make your MIDI files sound better...
more
Links
MP3 Key Changer
- MP3 Key Changer is a small tool that has the ability to...
Multi Tracker
- Multi Tracker is a program designed to allow you to edit...