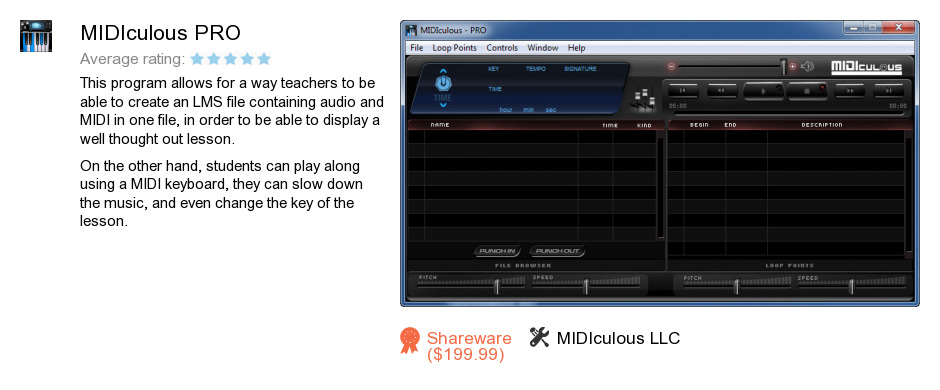 Review
MIDIculous PRO is a software product developed by MIDIculous LLC. We know of version 2.0. Version 2.08 is downloadable at our site. MIDIculous PRO package has a size of 10,092,419 bytes. MIDIculous LLC also publishes MIDIculous.
As MIDIculous LLC says: This program allows for a way teachers to be able to create...
more
Links
MIDIculous
- MIDIculous allows you to learn how to play an instrument...
Related software collections
Download stream