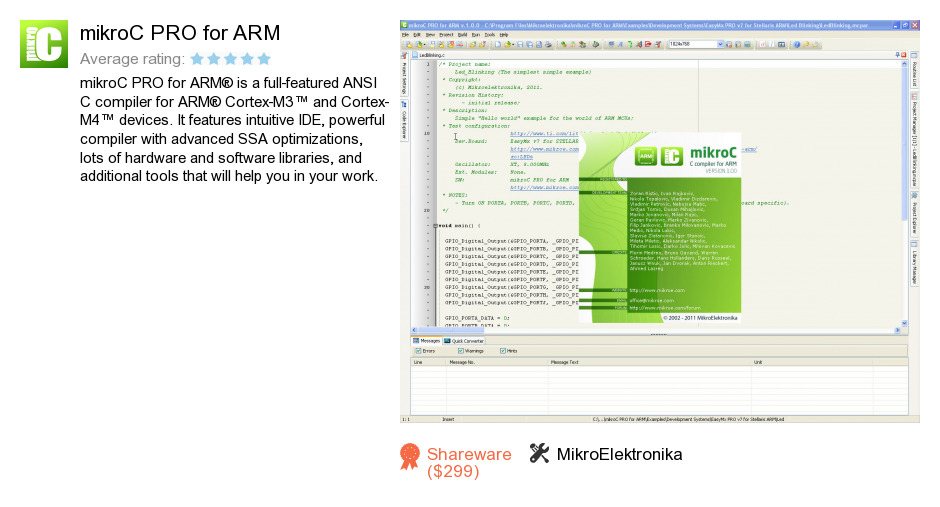 Review
MikroC PRO for ARM is an application developed by MikroElektronika. We know of versions 4.5, 4.2, 4.0, 3.3, 3.0, 2.0, 1.0. Version 4.5.0 is available for download at our site. MikroC PRO for ARM package has a size of 42,274,108 bytes. MikroElektronika also publishes MikroBasic PRO for ARM and DsPICFLASH.
As MikroElektronika says: mikroC PRO for ARM® is an ANSI C compiler for ARM®...
more
Links
MikroBasic PRO for ARM
- mikroBasic PRO for ARM is a full-featured Basic compiler...
DsPICFLASH
- dsPICFLASH is a high performance programmer for Microchip...
Related software collections