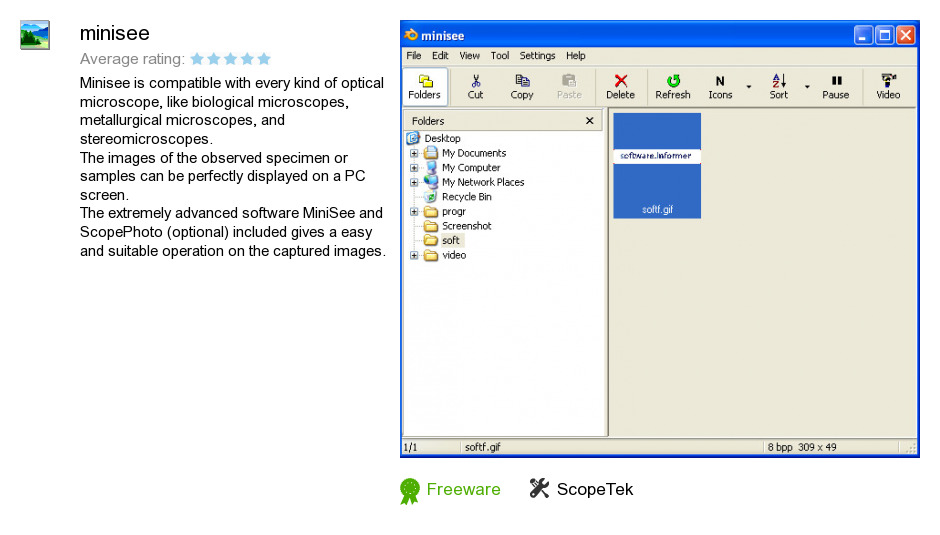 Review
Minisee is an application developed by ScopeTek. We know of version 1.1. Version 1.1.2 is available for download at our site. Minisee installation file has a size of 13,867,743 bytes. ScopeTek also publishes ScopeTek Devices.
As ScopeTek says: Minisee is a digital eyepiece specially designed for a...
more
Links
ScopeTek Devices
- There are two circumstances to install this ScopeTek...