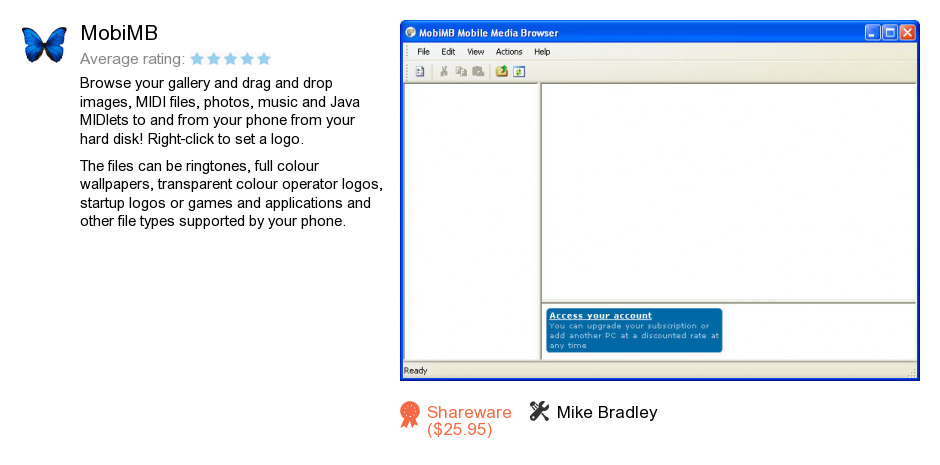 Review
MobiMB is an application developed by Mike Bradley. We know of versions 3.6, 3.5. Version 3.6.4 is available for free download at our site. MobiMB distributive has a size of 1,072,736 bytes. Mike Bradley also publishes LogoManager and MobiFX.
As Mike Bradley says: Browse your gallery and drag and drop images, MIDI files...
more
Links
LogoManager
- LogoManager is a tiny utility that might be very useful for...
MobiFX
- MobiFX makes it easy to grab your photos or images from...
Related software collections
Download stream