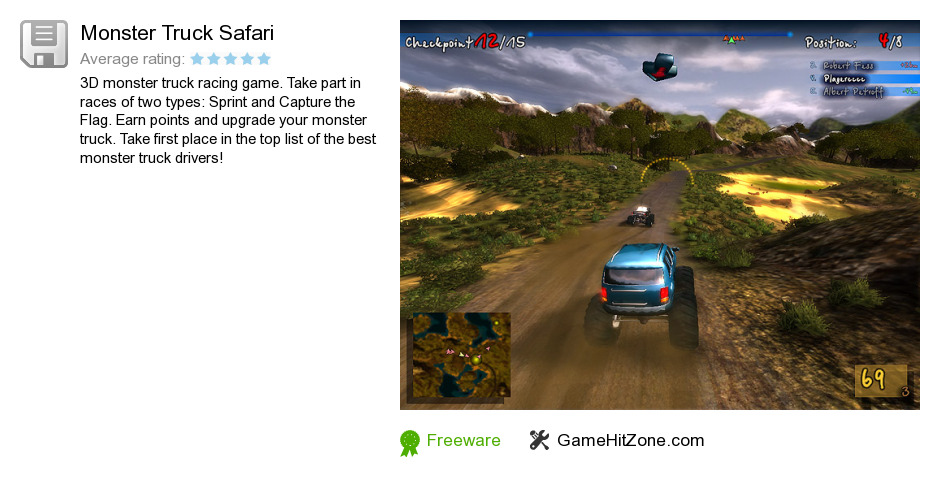 Review
Monster Truck Safari is a product developed by GameHitZone.com. We know of version 1.0. Version 1.0 is available for free download at our site. Monster Truck Safari installation file has a size of 22,568,184 bytes. GameHitZone.com also publishes Extreme Motorbikers and Prison.
As GameHitZone.com says: 3D monster truck racing game. Take part in races of two...
more
Links
Extreme Motorbikers
- 3D moto racing game. Ultimate motorcycle ride on a winding...
Prison
- 3D horror game. Collect 8 photos and escape from a prison...
Related software collections