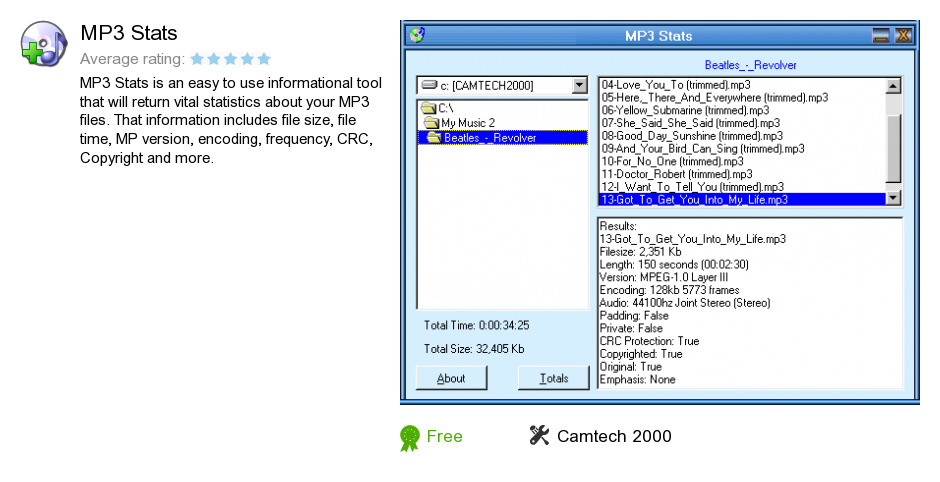 Review
MP3 Stats is an application developed by Camtech 2000. We know of version 1.0. Version 1.0 is available for free download at our site. MP3 Stats distributive has a size of 1,119,455 bytes. Camtech 2000 also publishes Status Scroll and Digi-Info.
As Camtech 2000 says: MP3 Stats is an easy to use informational tool that will...
more
Links
Status Scroll
- Status Scroll generates 10 of the most popular Scrolling...
Digi-Info
- There's quite a bit of hidden information in pictures taken...
Related software collections