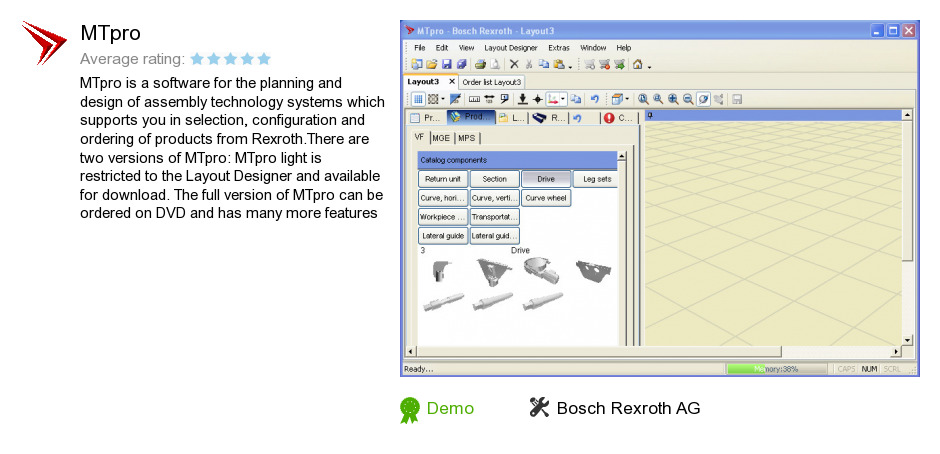 Review
MTpro is a program developed by Bosch Rexroth AG. We know of versions 3.8, 3.7, 3.6, 3.5, 3.4, 3.3, 3.2, 3.1, 3.0, 2.0. Version 3.8.1 is downloadable at our site. MTpro installation file has a size of 279,123,043 bytes. Bosch Rexroth AG also publishes MTparts and VI-Composer.
As Bosch Rexroth AG says: MTpro is a program that allows you to plan and design...
more
Links
MTparts
- MTparts is a program that provides detailed information...
VI-Composer
- VI-Composer is an easy but powerful project development...