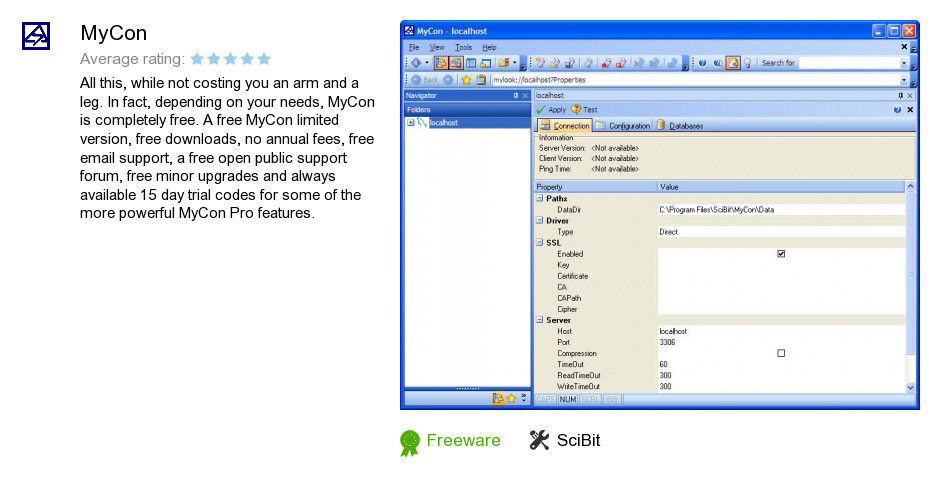 Review
MyCon is a product developed by SciBit. We know of versions 6.2, 5.2, 2.1. Version 6.2.10 is available for free download at our site. MyCon installation file has a size of 12,197,738 bytes. SciBit also publishes MyLook and MyComponents for Delphi.
As SciBit says: MyCon (My Console for MySQL) is an extremely powerful...
more
Links
MyLook
- MyLook is a commercial personal/groupware information...
MyComponents for Delphi
- Using the Single Source paradigm, MyComponents contains...
Related software collections