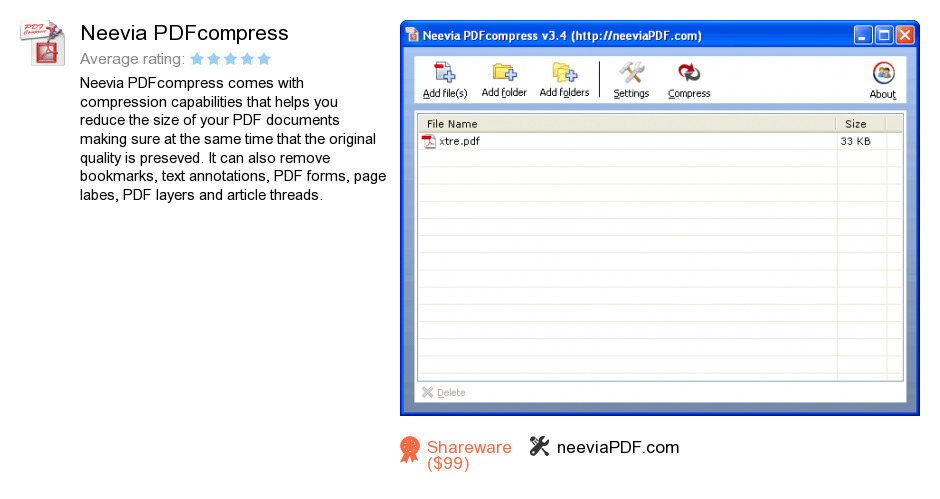 Review
Neevia PDFcompress is a software product developed by neeviaPDF.com. We know of versions 3.5, 3.4, 3.3. Version 3.5 is downloadable at our site. Neevia PDFcompress installation package has a size of 4,775,906 bytes. NeeviaPDF.com also publishes Neevia PDFstamp.
As neeviaPDF.com says: Neevia PDFcompress comes with compression capabilities that...
more
Links
Neevia PDFstamp
- Neevia PDFstamp is a high-performance software application...