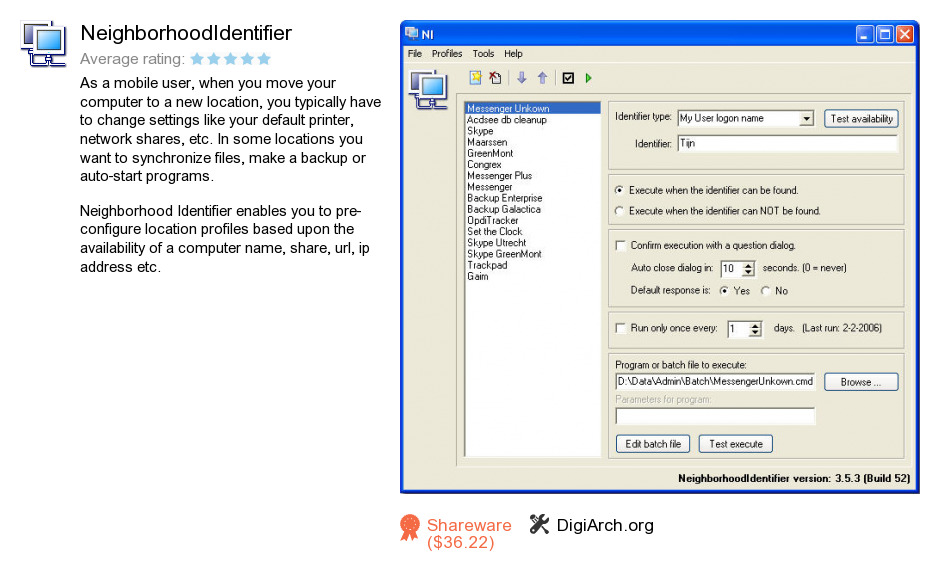 Review
NeighborhoodIdentifier is a software product developed by DigiArch.org. We know of version 3.5. Version 3.5.4.54 is available for free download at our site. NeighborhoodIdentifier installation package has a size of 1,685,317 bytes. DigiArch.org also publishes QuickStart and OrphansRemover.
As DigiArch.org says: As a mobile user, when you move your computer to a new...
more
Links
QuickStart
- Quick Start is a very simple yet powerful application...
OrphansRemover
- OrphansRemover scans your computer and finds broken...
Related software collections