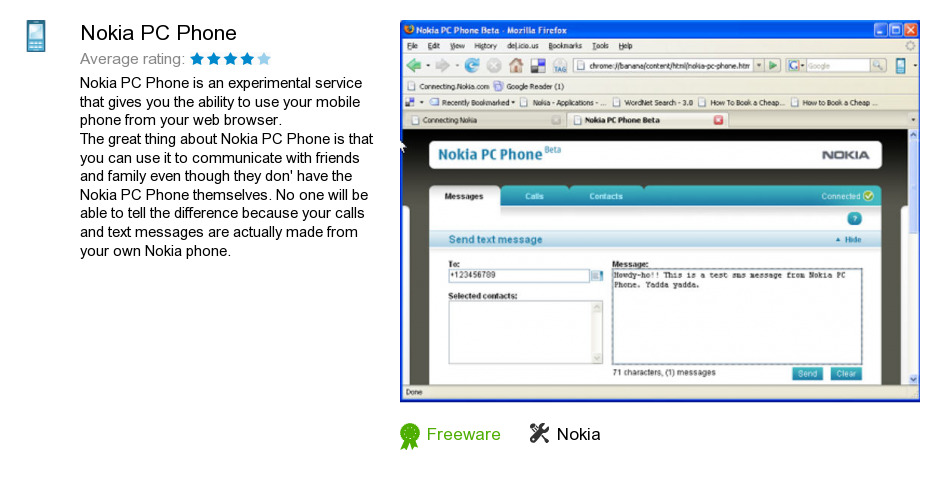 Review
Nokia PC Phone is a software program developed by Nokia. We know of version 1.2. Version 1.2.2204 is available for free download at our site. Nokia PC Phone installation file has a size of 15,568,651 bytes. Nokia also publishes Nokia Ovi Suite and NTR.
As Nokia says: Nokia PC Phone is an experimental service that gives you...
more
Links
Nokia Ovi Suite
- Nokia OVI suite is a tool that enables you to connect your...
NTR
- NTR is an advanced editor for the translation creation...
Related software collections