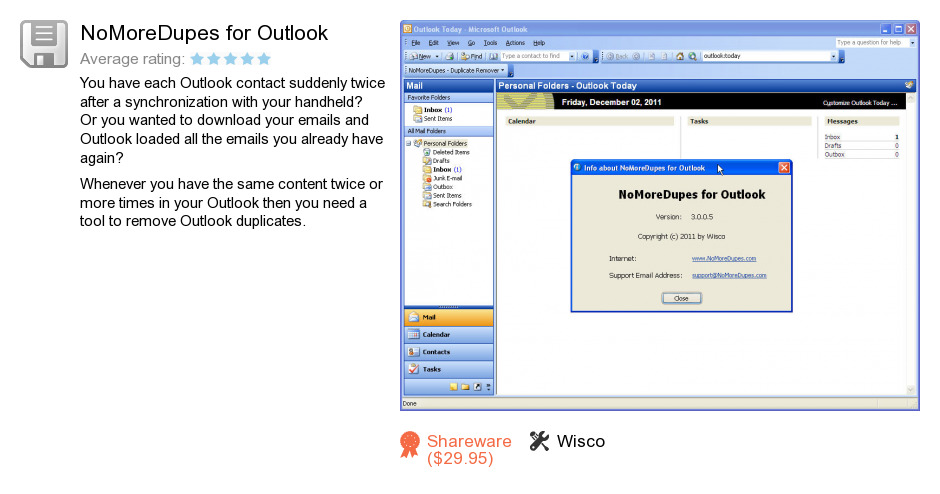 Review
NoMoreDupes for Outlook is a software program developed by Wisco. We know of versions 3.1, 3.0, 2.1, 1.5, 1.4, 1.2. Version 3.1.0.3 is available for free download at our site. NoMoreDupes for Outlook installation file has a size of 9,557,266 bytes. Wisco also publishes BackupOutlook and OutlookPrinter.
As Wisco says: You have each Outlook contact suddenly twice after a...
more
Links
BackupOutlook
- BackupOutlook allows you to backup all your Outlook data...
OutlookPrinter
- It is an Outlook add-in designed to print your Outlook...
Related software collections