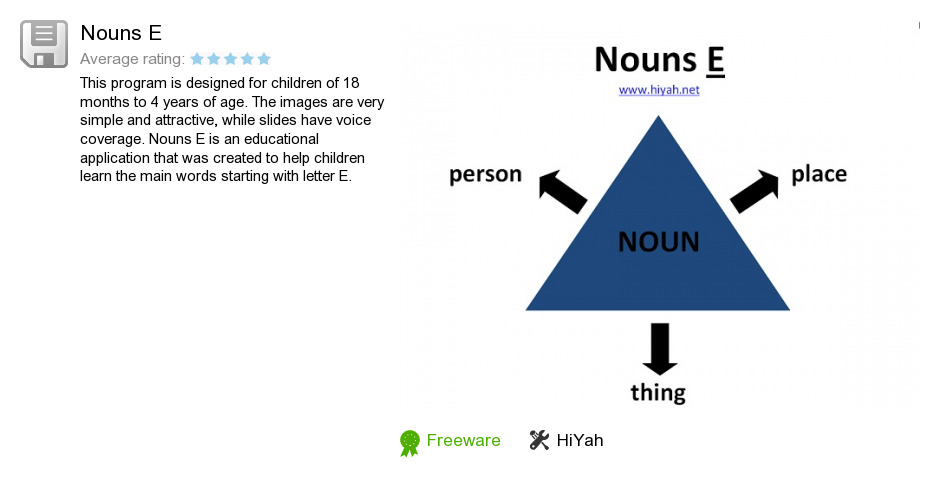 Review
Nouns E is a software program developed by HiYah. We know of version 1.0. Version 1.0 is downloadable at our site. Nouns E installation file has a size of 74,132,786 bytes. HiYah also publishes Nouns P and Nouns Q.
As HiYah says: This program is designed for children of 18 months to 4...
more
Links
Nouns P
- Nouns P is an educational software made for children 18...
Nouns Q
- Nouns Q is an application designed for children to help...