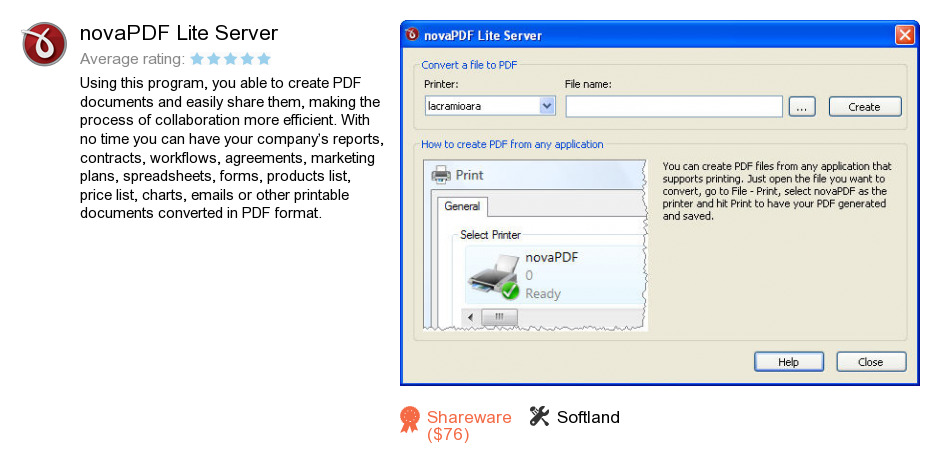 Review
NovaPDF Lite Server is a software product developed by Softland. We know of versions 7.6, 7.4, 7.2, 7.1, 7.0, 6.4, 6.3. Version 7.6 is available for free download at our site. NovaPDF Lite Server distributive has a size of 4,395,178 bytes. Softland also publishes DoPDF printer and Backup4all.
As Softland says: Using this program, you able to create PDF documents and...
more
Links
DoPDF printer
- doPDF is a free PDF converter for both personal and...
Backup4all
- Backup4all is a backup program for Windows that protects...
Related software collections