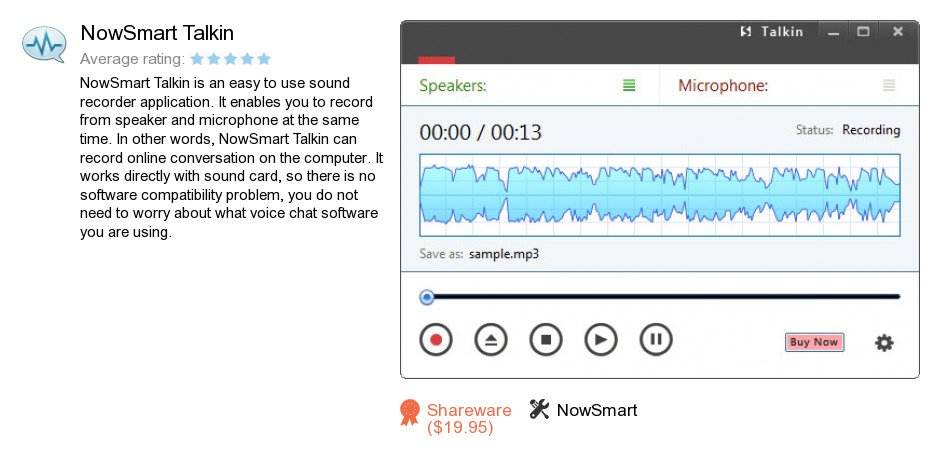 Review
NowSmart Talkin is an application developed by NowSmart. We know of version 1.2. Version 1.2.20801 is downloadable at our site. NowSmart Talkin installation package has a size of 3,017,642 bytes. NowSmart also publishes Audio Record Wizard and NowSmart Cut.
As NowSmart says: NowSmart Talkin is an easy to use sound recorder...
more
Links
Audio Record Wizard
- This program lets you record audio using your PC and edit...
NowSmart Cut
- NowSmart Cut is a program which allows you to cut audio...
Related software collections