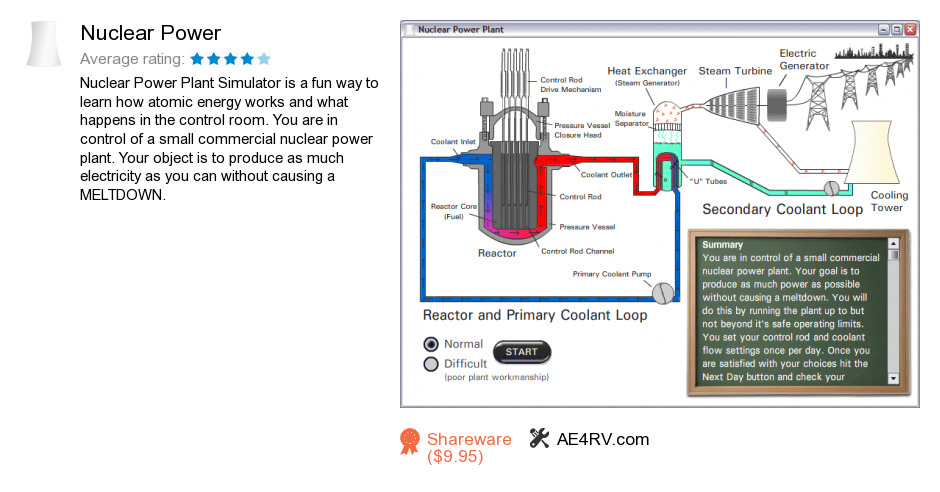 Review
Nuclear Power is a program developed by AE4RV.com. We know of version 1.3. Version 1.3 is available for free download at our site. Nuclear Power installation package has a size of 3,611,818 bytes. AE4RV.com also publishes StarMonger Demo.
As AE4RV.com says: Nuclear Power Plant Simulator is a fun way to learn how...
more
Links
StarMonger Demo
- StarMonger is here for Windows PCs! Colonize star systems...
Related software collections