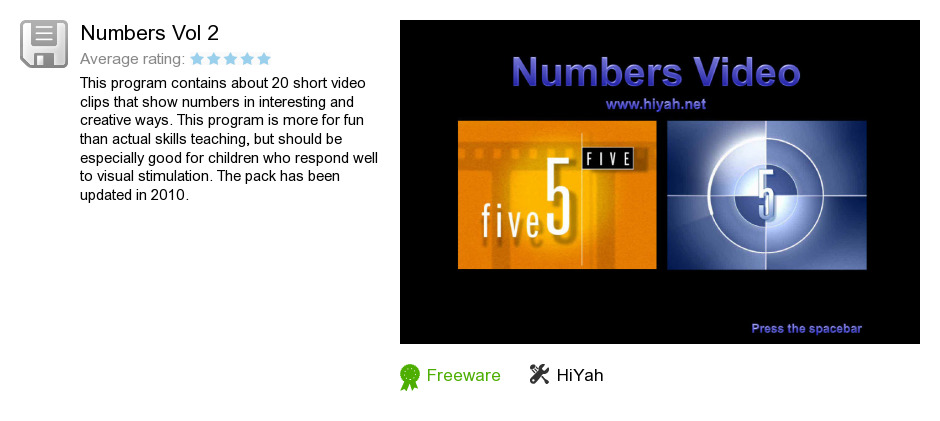 Review
Numbers Vol 2 is an application developed by HiYah. We know of version 1.0. Version 1.0 is available for download at our site. Numbers Vol 2 installation file has a size of 55,187,080 bytes. HiYah also publishes RhymeTime3 and RhymeTime4.
As HiYah says: This program contains about 20 short video clips that show...
more
Links
RhymeTime3
- 'To Market-To Market', 'Pat A Cake', 'Head, Shoulders...
RhymeTime4
- This traditional children's song illustrates daily...
Related software collections