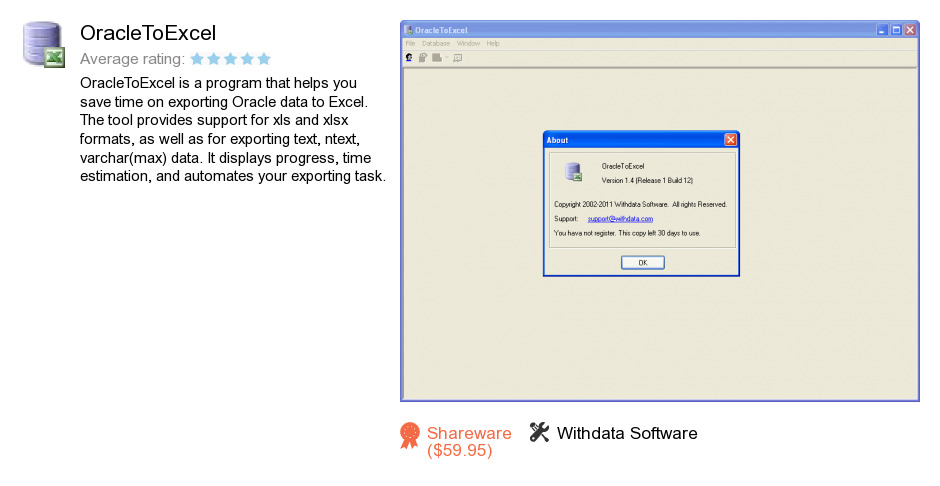 Review
OracleToExcel is a product developed by Withdata Software. We know of versions 2.4, 2.2, 2.0, 1.9, 1.7, 1.5, 1.4, 1.0. Version 2.4 is downloadable at our site. OracleToExcel distributive has a size of 4,334,562 bytes. Withdata Software also publishes DB2ToExcel and DB2LobEditor.
As Withdata Software says: OracleToExcel helps you export Oracle database data to...
more
Links
DB2ToExcel
- Withdata DB2ToExcel - Export DB2 to Excel easy and quickly...
DB2LobEditor
- DB2LobEditor is a database tool that helps DBA and Database...
Related software collections