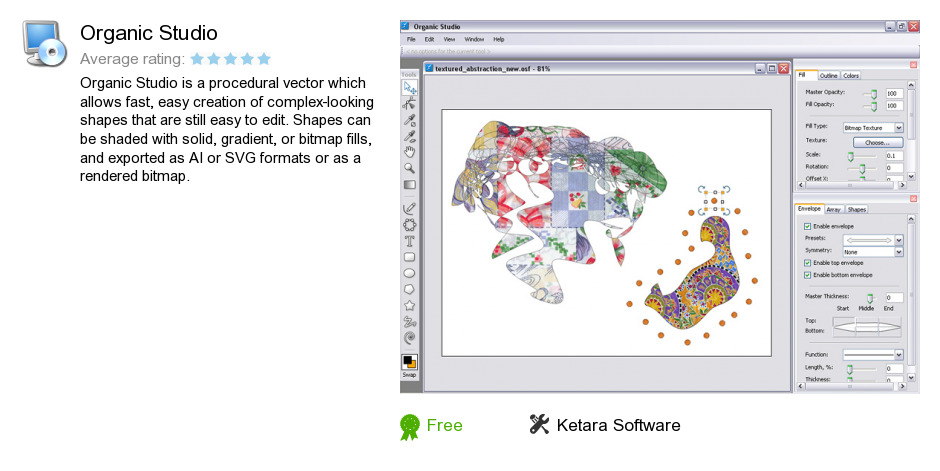 Review
Organic Studio is a software program developed by Ketara Software. We know of version 1.1. Version 1.1 is available for free download at our site. Organic Studio package has a size of 3,174,700 bytes. Ketara Software also publishes SizeMeNow.
As Ketara Software says: Organic Studio is a procedural vector editor which uses...
more
Links
SizeMeNow
- As they are used over long periods of time, most computers...
Related software collections