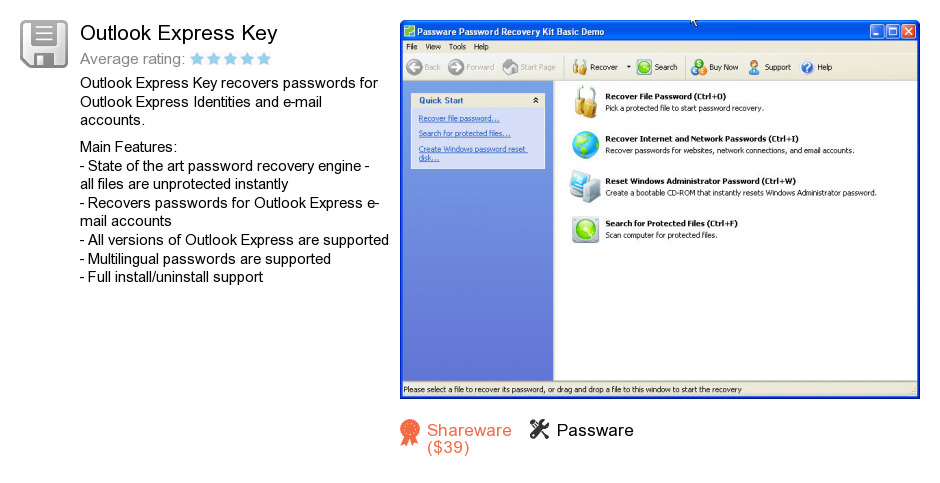 Review
Outlook Express Key is a product developed by Passware. We know of versions 11.5, 8.1. Version 11.5 is available for download at our site. Outlook Express Key package has a size of 29,641,522 bytes. Passware also publishes Mail Key and ACT Key.
As Passware says: Outlook Express Key recovers passwords for Outlook Express...
more
Links
Mail Key
- With this program, you can recover passwords for MS Mail...
ACT Key
- ACT Key recovers or removes passwords for Symantec ACT! and...
Related software collections