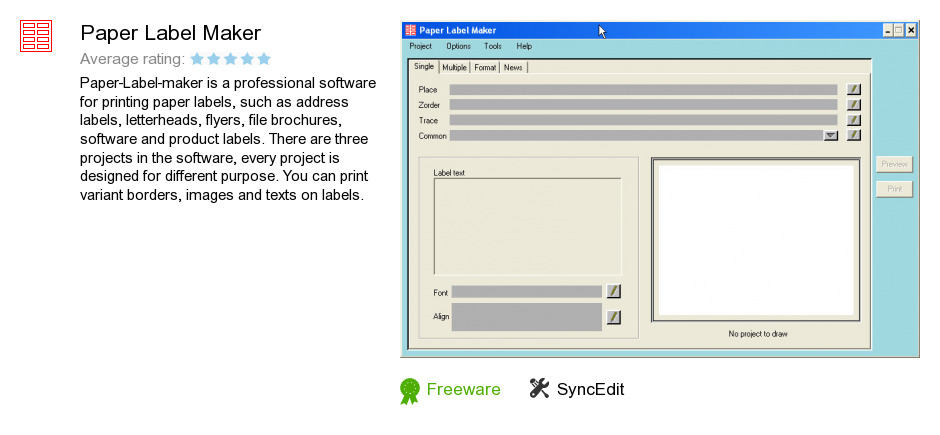 Review
Paper Label Maker is a software program developed by SyncEdit. We know of version 1.1. Version 1.16 is available for download at our site. Paper Label Maker installation file has a size of 4,303,332 bytes. SyncEdit also publishes Java Launcher and Image Copier.
As SyncEdit says: Paper-Label-maker is a professional software for printing...
more
Links
Java Launcher
- Java Launcher is one of our advanced programming tools with...
Image Copier
- Finding the right icon for your purposes is important and...
Related software collections