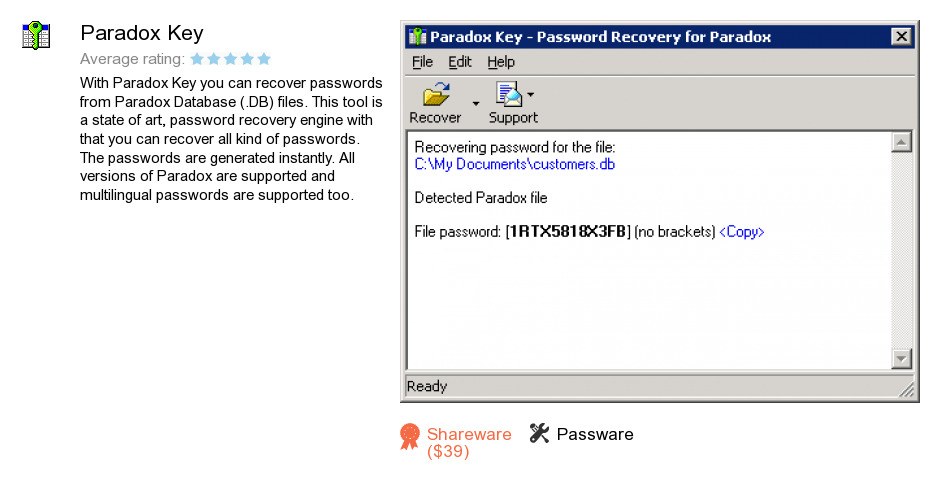 Review
Paradox Key is a product developed by Passware. We know of version 9.3. Version 9.3.3275 is available for free download at our site. Paradox Key distributive has a size of 42,179,378 bytes. Passware also publishes Money Key and VBA Key Demo.
As Passware says: With Paradox Key you can recover passwords from Paradox...
more
Links
Money Key
- Money Key recovers passwords for MS Money files (.MNY). All...
VBA Key Demo
- With this program you can resets passwords to view Visual...
Related software collections