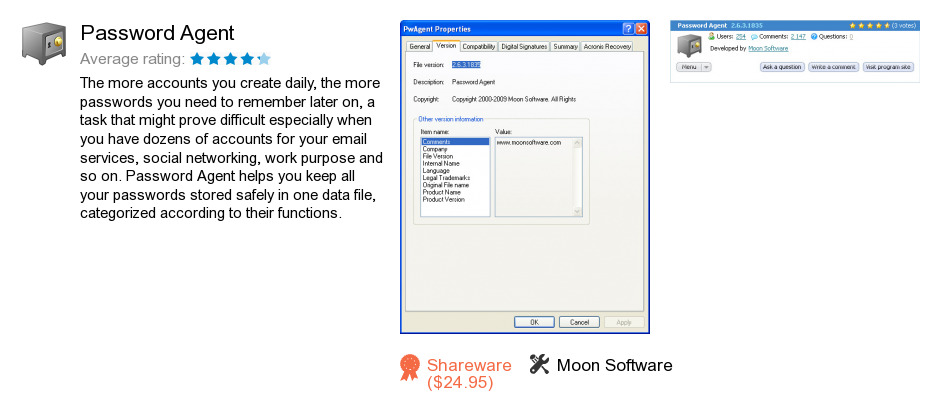 Review
Password Agent is a software product developed by Moon Software. We know of versions 2.6, 2.5, 2.3, 2.2, 2.0, 1.2. Version 2.6.3.1835 is available for download at our site. Password Agent installation package has a size of 1,902,786 bytes. It works with the following extensions: pwa. Moon Software also publishes Font Xplorer Lite and Font Xplorer.
As Moon Software says: Password Agent is an easy-to-navigate password management...
more
Links
Font Xplorer Lite
- Font Xpplorer LITE 1.2 is a very useful program which helps...
Font Xplorer
- Font Xplorer is a useful tool for those who have an...
Related software collections