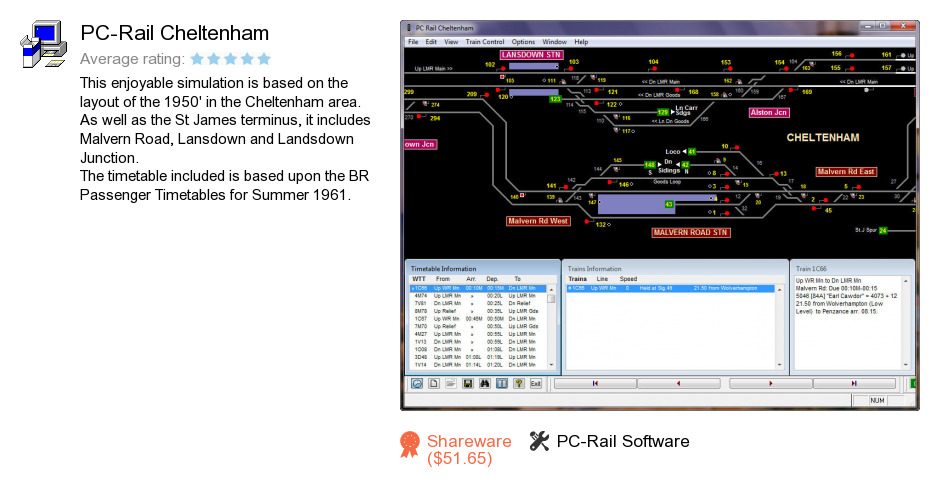 Review
PC-Rail Cheltenham is a software product developed by PC-Rail Software. We know of version 5.1. Version 5.10.0008 is downloadable at our site. PC-Rail Cheltenham distributive has a size of 5,173,042 bytes. PC-Rail Software also publishes PC-Rail Cardiff and PC-Rail Newcastle.
As PC-Rail Software says: This enjoyable simulation is based on the layout of the...
more
Links
PC-Rail Cardiff
- Cardiff Central (Welsh: Caerdydd Canolog) is the largest...
PC-Rail Newcastle
- Newcastle is a major rail centre on the East Coast Main...
Related software collections