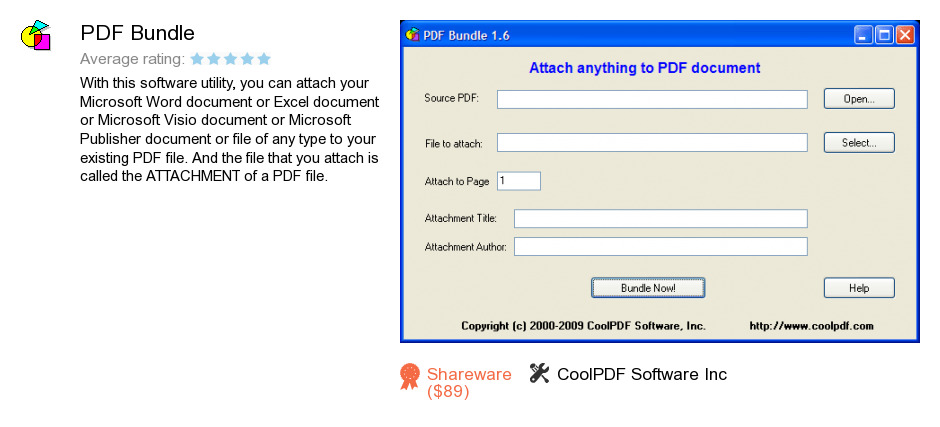 Review
PDF Bundle is an application developed by CoolPDF Software Inc. We know of versions 2.0, 1.6, 1.0. Version 2.0.0.36 is available for download at our site. PDF Bundle package has a size of 782,642 bytes. CoolPDF Software Inc also publishes PDF Signature Signer and CoolPDF.
As CoolPDF Software Inc says: PDF Bundle allows you to attach any document to a PDF file...
more
Links
PDF Signature Signer
- PDF Signature Signer is a software program to sign PDF...
CoolPDF
- CoolPDF provides a fast, robust and affordable way to...
Related software collections