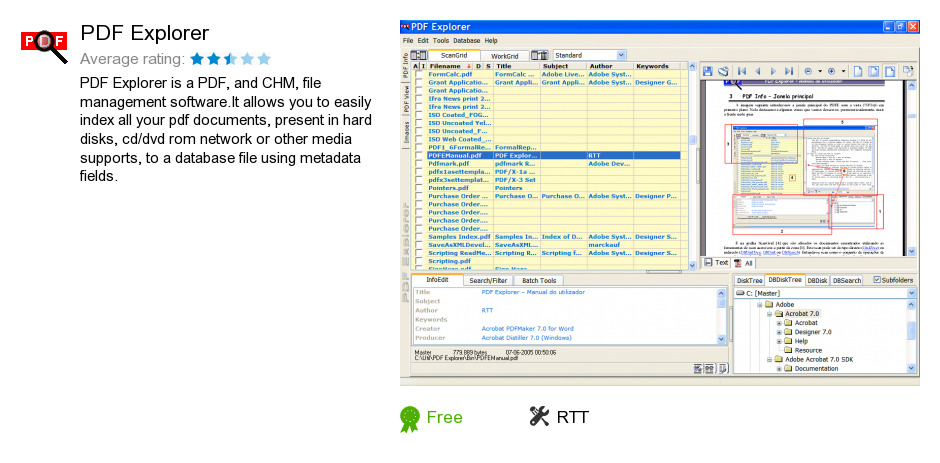 Review
PDF Explorer is a software program developed by RTT. We know of versions 1.5, 1.5 beta, 1.4, 1.2, 1.0. Version 1.5.0.64 is available for download at our site. PDF Explorer distributive has a size of 5,056,810 bytes. It works with the following extensions: grd. RTT also publishes PDFrizator.
As RTT says: PDF Explorer is a PDF, and CHM, files management software...
more
Links
PDFrizator
- The PDFrizator is a Freeware tool to create PDF...
Related software collections